Title: The Accidental Kiss
Author: Nicole Simone
Genre:
YA Paranormal Romance
Publication Date:
August 12, 2014
Cover Design
: Mael Designs
Synopsis
They were like fire and ice. But he was everything she didn't know she needed. Marked by tragedy, Sky Noel leaves Los Angeles with her mom to start anew in Castor, a small town in Louisiana. It was supposed to be Sky's chance to have a normal life but she soon finds out normal isn't written in her DNA. When a mysterious boy named Daemon shakes up Sky's fragile hold on reality, she is thrust into a world where zombies and voodoo not only exist in the pages of a novel. They are hidden in the darkest corners where danger lurks and death awaits. With a price on her head, Sky has to put her trust in the boy with the ocean blue eyes but is Daemon everything she was warned against and more? Tricked into selling his soul, Daemon lives out his existence at the mercy of the voodoo priest. That is until one fateful night when his path is forever changed. Desperate to atone for his sins, Daemon brings it upon himself to protect Sky at any cost. However, a secret hidden in his past could rip away the very person who makes him feel human again.
I've been on a paranormal kick lately and just can't really get into anything else, so this was EXACTLY what I needed! I love when I start a book and it keeps me sucked in that everything else around me seems to melt away. When I hear the word zombie I automatically think the moaning scary looking dead guys that eat brains, but Nicole Simone gives you zombies that make your mouth water! So I can now add a zombie to my list of favorite book boyfriends!!!
Sky sniffers a tragic loss that ends up sending her and her mom to a small town called Castor for a fresh start. At her new school she meets the infamous Daemon who shakes her up in a way she's never felt before. After a series of strange meetings Sky realizes there is something different about him, but what he tells her blows her mind!! Daemon does everything he can to protect the girl he was supposed to help kill and Sky isn't sure if she can trust him, but doesn't really have much of a choice t first.
Sky and Daemon start getting closer and she stops fighting her growing feelings, only to learn that Daemon has a secret that will shattered her already fragile world. It's a secret that she's can't forgive, but Daemon is determined to help her live. More secrets are revealed and hearts tested as the voodoo priest as the voodoo priest does whatever it takes to get Sky.
Sky and Daemon's story is very well written and will keep you engaged from chapter one. There wasn't a moment I was reading that I was bored. Thier story is full of sadness, friendship, betrayal, lust, anger, and most important is love! The Accidental Kiss is part of a series but also has an ending that's not really cliffhanger so you don't have to worry about being on pins and needles between books! Absolutely loved it and HIGHLY reccomend it for any fans of paranormal romance!
Rating: 5 stars
​
EXCEPRT
Deep in thought, it took me a minute to notice the eerie quiet that had settled over the cafeteria. Confused at the sudden energy shift, my gaze settled onto Emily. Like a deer in headlights, she was starting at something or someone to my right.
"What's…" The words died in my throat when I saw the cause…Daemon.
Weariness sparked in his eyes when I met his gaze. "We need to talk," he growled.
Daemon was a walking enigma. He had ignored me in the hallway, invaded my space in first period, and was now bossing me around. What the hell? I didn't care how frightfully beautiful he was. Nobody was worth this much of a headache.
I raised my chin defiantly. "Maybe instead of ordering me around, you could formally introduce yourself first."
A slight smirk danced across his lips. "I don't need to introduce myself. Everybody knows who I am."
I rolled my eyes at his enormous sized ego. The number one problem with small towns is that if you are remotely good looking, you think you rule the place.Daemon needed to get a heavy dose of reality.
"This is my first day so excuse me if don't," I said.
After a short pause, he broke out the kryptonite. A thousand watt smile lit up his face. I could almost hear girls swooning around me and I felt myself waver.
Remain strong, Sky, he's only a boy.
It was no use. Daemon wasn't a boy; he was a man with looks to kill.
He laid his hand against his chest. "I am Daemon."
Waiting for a last name, my eyebrows rose when none came. "Just Daemon?"
"Yes."
I looked around the room to see if anybody else was witnessing how ridiculous this exchange was. However, the whole cafeteria was rapidly fixed onto Daemon as if he had hung the moon. I had to admit he had everything—charm, good looks, and a voice that made you think of sex, but there was one fatal flaw. No manners. Conversations were two sided, which Daemon obviously wasn't aware of.
"This is the point where you ask my name," I said after an awkward five-second beat.
He bent his head until his lips brushed my ear. I shut my eyes against his intoxicating scent and sucked in a lungful of air.
"I already know everything about you, Sky." The way he said my name sent a jolt of lust straight into my stomach. "But I did underestimate you. They didn't say you would be so feisty. I like feisty."
'They' sunk into my hazy mind. Who are they? When I opened my mouth to ask, he had straightened.
"We'll talk again soon."
The conversation was over. Flummoxed, I watched as Daemon walked out the cafeteria and out of sight. The noise level went back to normal but a forbidding chill turned my blood cold. Emily let out a squeal, grabbing my upper arm in excitement.
Purchase Links
Amazon | Barnes and Noble | Smashwords
About the Author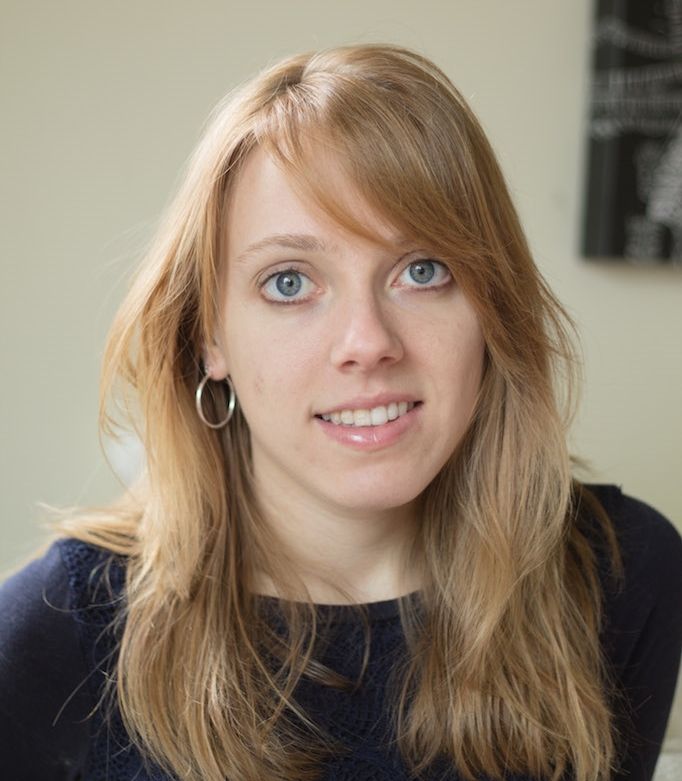 Nicole Simone works in digital media by day and at night, pen's character driven romance novels that will make your mama blush. She lives in Los Angeles, C.A with her fat bulldog named Humphrey.
Connect with the Author
Website| Facebook| Twitter| Pinterest| Goodreads| Amazon Author Page
Giveaway
$40 Amazon Gift Card and Book Inspired Keychain
Add a comment »